Leaving Lafeyette Springs, MS
James Pest Management began in 1941 when Winford V James and his wife Dorothy moved from Lafeyette Springs, MS to Memphis, TN. Here, he began his career in the pest control industry.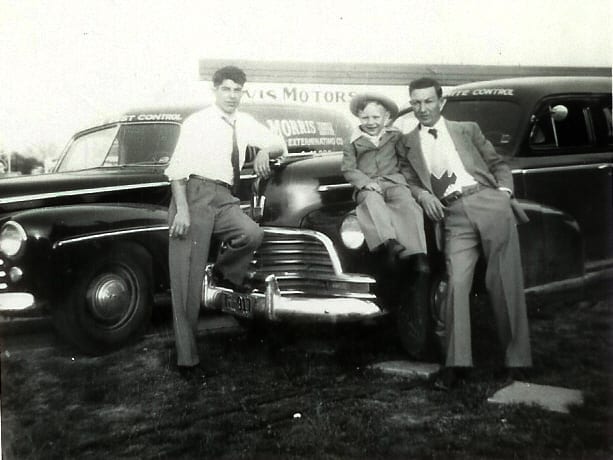 Morris Pest Control
In 1948 Winford and Dorothy relocated to Jackson, TN. While in Jackson, Winford created Morris Pest Control. His company grew into one of the largest pest control companies in West Tennessee.
Back to Memphis
After growing up in the pest control industry, Winford's son, Lanier, founded James Pest Management in 1971. He opened the first location in Memphis, TN.
Columbus, MS
After decades of success in the pest control industry, Lanier decided to open a new location in Columbus, MS.
Springhill, TN
In 2016, Lanier decided to broaden the company's service range by opening a new location in Springhill, TN, just outside of Nashville.
New Beginnings
Since opening the first location in 1971, Lanier has guided his son Shane in his footsteps. Currently, Shane hold the position of Vice President of the company with plans to take over when Lanier retires.
Why james pest management?
Recieve a FREE quote and inspection the same day you request service. No strings attached
If the target pest returns, so do we at no additional cost to you.
Our family has been in the pest control industry since 1941. We have over 80 years of experience, and experience equals results.
Our technicians are equipped with state of the art equipment and receive ongoing training in new, innovative technology and techniques.
We are a third generation family owned company. Our strong family values reflect greatly in our day to day business operations.
We offer completely customizable pest control plans to fit your needs and budget.
They use the best chemicals so there is no chance of your home getting bugs. It's the biggest investment I will have and I don't have the money to take a chance on replacing it!
Great customer service, and I do not have any bug issues of any kind since I have been with these guys. Thanks a million!!!
We have them treat 2 houses because they are picky about the job. They do a great job of getting rid of and keeping pests out at a fair price. Very friendly associates.
Bob D'Amato is very professional and on time! Friendly business who supports the community!
I've been using James Pest Mgmt for years and I absolutely recommend them. Their customer service is fantastic, and their technicians treat you and your home with respect. A+ company!
PROTECT what matters most
James Pest Management has successfully protected thousands of homes from pests. Since 1941, we've dedicated ourselves to providing the best pest control services to our customers.